APPLY
How to apply for the Barron Prize
BARRON PRIZE APPLICATIONS
Our 2024 Application Cycle Opens January 3!
ELIGIBILITY
The Barron Prize welcomes applications from public-spirited young people who are, on our April 15 deadline:
between the ages of 8 and 18 (not yet age 19)
permanent residents of and currently residing in the U.S.A. or Canada
currently working on an inspiring service project or have done so within the past 12 months
working as an individual to lead their service work. The Barron Prize does not accept applications from large groups of young people.
The Barron Prize does not discriminate against its applicants based on race, color, ethnicity, national origin, creed, religion, gender, sexual orientation, or disability.
SAMPLE APPLICATION
You may download a sample application to use in planning and organizing your application.
Remember, applications are accepted online ONLY. Applications sent via mail or by any method other than our online system will be deemed ineligible.
APPLICATION PROCESS TIMELINE
Our 2024 application cycle opens January 3!

$10,000 Award
Winners each receive $10,000 to be applied to their higher education or to their service project.
Recognition Gifts
Each winner receives a beautiful personalized plaque and recognition certificate.
Young Heroes Materials
Each winner receives a signed copy of The Hero's Trail by Barron Prize founder T.A. Barron, along with a copy of Dream Big, our documentary film profiling several former Barron Prize winners. Winners also receive our Young Heroes Activity Guide and Bibliography.
Networking Opportunities
Winners are given the opportunity to connect with other Barron Prize young heroes.
Media Coverage
Winners are provided with numerous media opportunities – print, television, and radio – to publicize and extend the reach of their service work.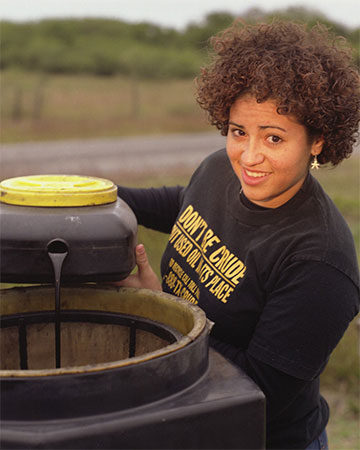 SELECTION CRITERIA
Our judges use the following criteria in choosing winners:
1. Winners must have organized and led an extraordinary service activity which has clearly benefited other people or the planet we share.
• The service activity must have been initiated and motivated primarily by the winner himself or herself.
• The service activity cannot have been done solely to complete an assignment for school or work.
2. Winners must have:
• demonstrated positive spirit, courage, intelligence, generosity, and high moral purpose.
• shown initiative, tenacity, and unselfishness in pursuit of their goals.
• accomplished something with inspirational value—something that could inspire others to make a difference.
• done more than survive a difficult personal challenge. Their heroism must have made an impact on the world beyond themselves.
3. Winners may or may not have received recognition for their heroic work. Fame itself shall not have been a motivating factor.
APPLICATION REQUIREMENTS
Please read these requirements carefully before you begin the application process.
Applications must be completed and submitted online by our deadline of 5:00 PM MT on April 15 each year, when the system will automatically close.
We do not accept applications via fax, email, U.S. mail, or any other carrier.
Please contact us well in advance of our deadline for any assistance you need. We do not accept applications after 5:00 PM MT on April 15.
Applications must include a letter from the Lead Reference. A Lead Reference is simply an adult advocate who has solid knowledge of the young person's heroic activities. Examples of Lead References include teachers, librarians, school counselors, youth service officials, and religious leaders.
Applications must also include two additional letters of recommendation.
Members of the applicant's family cannot act as a Lead Reference nor write the other two required letters of recommendation.
Letters of recommendation must be submitted by references using our online system. Applicants cannot upload letters.
All required application materials, including letters of recommendation, must be submitted by the deadline. Incomplete applications will not be considered.
Contents of the application are considered public information once submitted and should not include private or privileged information.
Our 2023 Application Cycle is Closed
By submitting an entry in the Gloria Barron Prize for Young Heroes, each applicant acknowledges reading and understanding all the selection criteria and application requirements published on the prize's website and agrees to observe them. Further, each entrant acknowledges and agrees that as a condition of receiving the prize, the selected individual will cooperate in publicizing the Barron Prize and will grant rights in the applicant's materials to the Barron Prize.