BLOG
The Latest Barron Prize News
A New Year of Honoring Heroic Ideals
We're thrilled to welcome the new year and to launch our 2021 awards cycle! The first applications are already arriving and we'll soon start reading about the inspiring ways young people are making a positive difference.
We love learning what kids are doing to change the world. And we really love seeing the enduring ideals so evident in their work. Much as we're always wowed by our applicants' service achievements, we're most interested in how young people are demonstrating heroic qualities like kindness, perseverance, hard work, and passion. Their example inspires us all to live into our heroic potential and to do whatever we can to make the world a better place.
Below, we share quotes from some of our recent young heroes' Barron Prize applications. Their words speak to the heroic ideals they embody so beautifully. We hope you find them as inspiring as we do!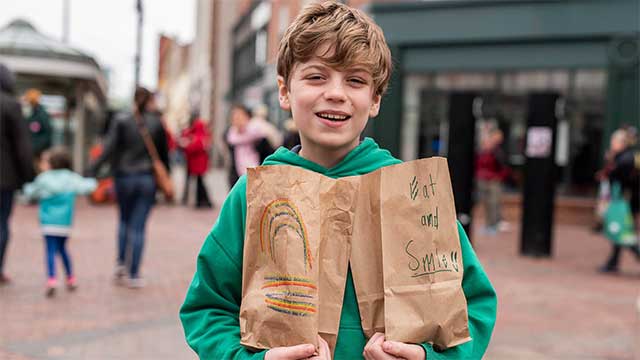 Liam Hannon, founder of Liam's Lunches of Love
"I've learned just how far a little kindness can go. Some people in the world need help and if everyone who was able helped just a little, everyone would be taken care of."
Liam Hannon, 2019
Liam's Lunches of Love
"My younger siblings opened my eyes to the hardships faced by the underprivileged all over the world. I believe everyone has the responsibility to help reduce suffering. My goal is to unlock advances in technology and make them work for the world."
Lillian Petersen, 2020
Uses satellite imagery to predict crop yields
"I feel valued for doing what matters to me — being kind — and am so glad the world took my voice seriously. Mostly, I'm grateful that I've changed the world for the elderly I know."
Ruby Kate Chitsey, 2019
Three Wishes for Ruby's Residents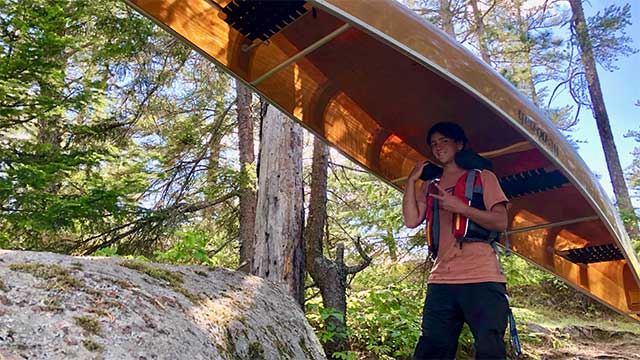 Joseph Goldstein, founder of Kids for the Boundary Waters
"I've learned that this work is all about the small steps forward. Change happens when you suit up and show up, over and over and over. It may not be enormous, instantaneous change, but many small steps over a long period of time add up."
Joseph Goldstein, 2019
Kids for the Boundary Waters
"I've learned that making change takes time and requires patience. But I know that through persistence and determination, I can create change on a large scale, even though I am young."
Madhvi Chittoor, 2020
Madhvi4EcoEthics
"I've learned that if you want something, you need to go for it, be willing to ask for help, and never give up. If you can dream it, you can do it!"
Sammie Vance, 2020
Sammie's Buddy Bench Project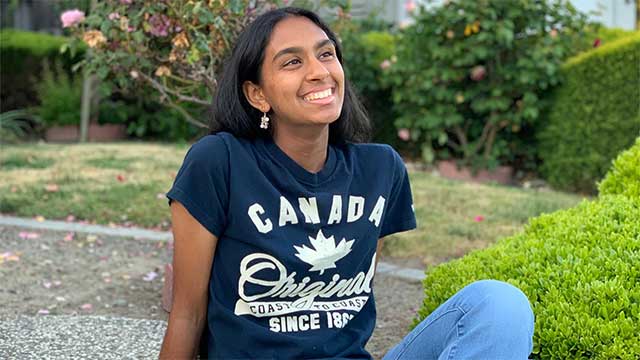 Shreya Ramachandran, founder of The Grey Water Project
"I've learned to never give up on your passion and to work hard, with love. I live every day to help others and make the world a better place."
Kenzie Hinson, 2018
Make a Difference Food Pantry
"I remember being told I was too young to make a difference, but I worked hard to find a way. I always tell other kids to find their passion and do something with it to help others."
Ian McKenna, 2019
Ian's Giving Garden
"I've learned that even though I am young, I can make a positive impact in my community. If I want to change something, I have to go out and make that difference instead of waiting for someone to do it for me."
Shreya Ramachandran, 2018
The Grey Water Project
"I believe you don't have to be an expert to help the world. You just need to be really motivated to do something. I've learned that the world has so many problems but we can come up with solutions. Everyone can help make a difference."
Topher Jones, 2020
Lonesome Larry Project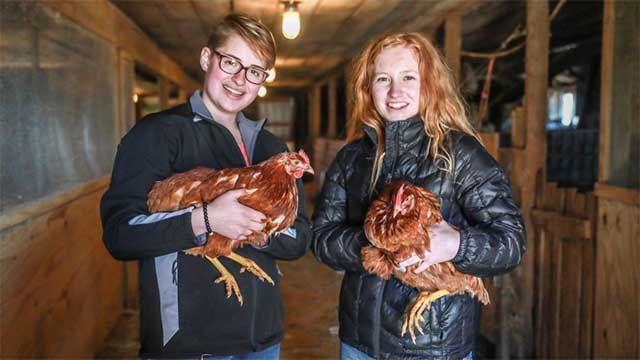 Pearl Daskam & Addy Battel, founders of Meating the Need for Our Village
"Find what you're good at. Find what you're passionate about. And put your skills and talents to work to make a difference."
Olivia Goodreau, 2019
LivLyme Foundation
"The process of finding a cause I feel passionate about and doing something about it has been life changing. I've learned that age doesn't define my ability to create change in the world."
Isabella Paoletti-Tejeda, 2020
Read a Story, Change a Life
"It's important to encourage kids to step out and make their dreams come true. If you're passionate about what you are doing and you put a plan together, you can accomplish anything."
Khloe Thompson, 2018
Khloe Kares
"We've learned how to stretch ourselves beyond what we could have imagined. We've also learned that in a time of turmoil and polarity, we can be united to solve the world's greatest problems. All it takes is passion."
Pearl Daskam & Addy Battel, 2019
Meating the Need for Our Village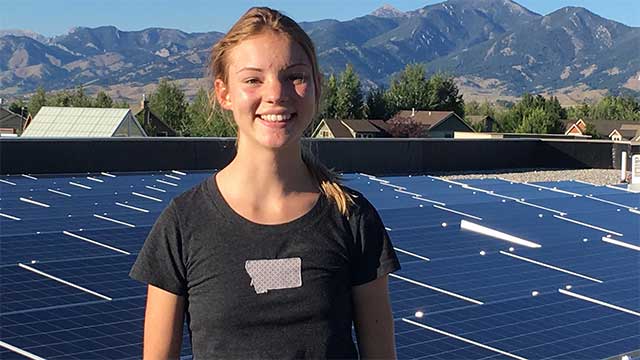 Claire Vlases, founder of Solar Makes Sense
"I managed to create something bigger than myself. I've generated a lasting impact on my community and have learned that everyone can achieve their hopes and dreams."
Claire Vlases, 2018
Solar Makes Sense
"In my earlier life, I thought I was far too young to make a real difference. But I had a spark and used my creativity to act upon what I thought was right. I'm committed to helping build a just society that values the power of unity."
Matine Khalighi, 2020
EEqual
"I hope that I can inspire more people to do their part. For anyone who wants to change the world, I have two pieces of advice: 1) Believe in yourself and 2) Just start."
Dana Perella, 2020
Cookies4Cures