RESOURCES
Articles, Videos, and Press Materials
We've compiled these resources – videos, articles, books, and more – with teachers and parents in mind. They can be used in the classroom or at home to inspire the young heroes in your life.
Inspiring Young Heroes
is a website that features a collection of short videos highlighting the life-changing work of everyday young people. Through their own words, amazing kids narrate their personal journey and show how one person – no matter what age or circumstance – has the power to make a difference. These former Barron Prize winners and their stories will empower everyone to take that first step to make a positive impact on society and our planet.
Parents, teachers, and people of all ages will be inspired by these videos to make changes – big and small – in their communities and in the world! We hope you love these videos of inspiring kids as much as we do, and that you'll spread them around the globe. It only takes a small spark of goodness to create a flame of positive change that this world needs more than ever.
Everyone has a hero inside! In this brief video, author T. A. Barron talks about what makes a hero, the difference between heroes and celebrities, and the Barron Prize.
This trailer introduces a 45-minute documentary film, Dream Big, which profiles a diverse group of passionate young people who are making the world a better place.
This playlist of videos includes a commentary by Jane Goodall, interviews with T. A. Barron and previous winners of the Barron Prize, and more.
Everyone can be a hero! Children from a school in Ohio created this video using art that illustrates what being a hero means to each of them.
ARTICLES AND INTERVIEWS
The Barron Prize and our winners garner widespread media coverage – this is a sampling of our national news items. Be sure to check out our Meet the Winners pages for a comprehensive listing of local and national news for each winner.
CLASSROOM MATERIALS
We're delighted to provide free, downloadable educational materials to teachers, librarians, and homeschool educators. Available content includes resources to use in exploring the concept of heroes with their students. Visit T. A. Barron's website to download these complimentary materials for use in your library or classroom.
Downloadable content includes:
Posters and maps from T. A. Barron's novels
Bookmarks
The T. A. Barron Video Collection
Book Discussion Guides
Articles by T. A. Barron
Inspirational quotes from The Hero's Trail
The Hero's Trail Study Guide
Dream Big Video Collection Flyer
More items will be added soon!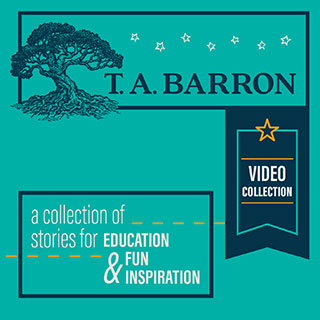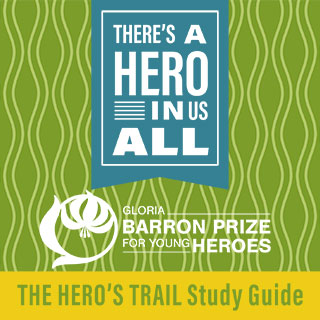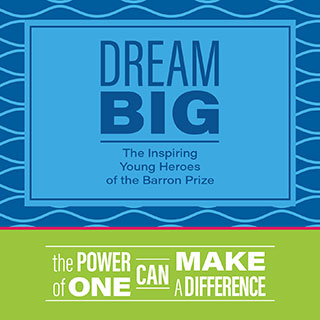 WITH THE PRESS?
Visit our Media Gallery for downloadable images and more!