BLOG
The Latest Barron Prize News
Inspiring Young Heroes: Bringing Our Winners' Stories to Life Via Video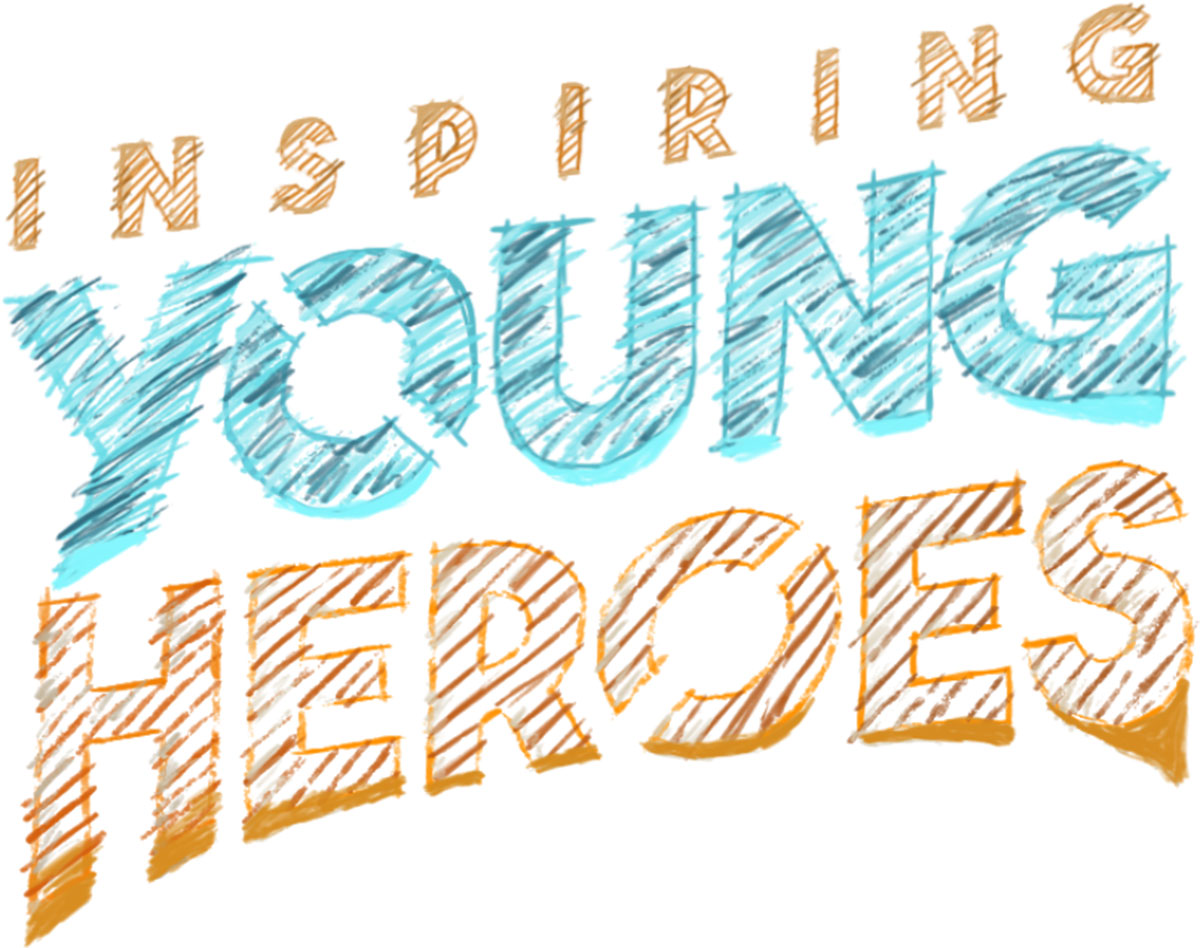 This year marks the 21st cycle of the Barron Prize and we're as passionate as ever about shining the spotlight on public-spirited young people! Their heroic ideals and work to change the world inspire us and so many others. Their real-life stories of goodness give us hope and remind us of the power we each hold to make a difference.
Several years ago, we created a new way to share our young heroes' stories by launching a sister project called Inspiring Young Heroes (IYH). IYH creates short videos highlighting Barron Prize winners and the ways they're effecting change. Our young heroes narrate their personal journeys and reflect on how their work has impacted other people, the planet, and themselves.
IYH has created several series of videos and is continually adding more. In their signature videos, the IYH film crew captures individual winners engaged in their work at locations all across the country. IYH @ Home videos, filmed at home by winners themselves, highlight some of the ways our young heroes persevered with their work despite pandemic-time challenges. Videos in the IYH Big Ideas series address specific topics like climate change, and IYH Throwback ones highlight some of our earliest winners.
"Inspiring Young Heroes is a way for us to really focus the spotlight on these incredible kids," says Kelly Nelson, IYH Director. "It's so much fun filming the kids and getting to know them better. And we love the chance to create beautiful videos that bring their compelling stories to life."
We recently asked several Barron Prize young heroes featured in IYH videos to reflect on the video-making experience, including any funny or memorable moments. Here is what they had to say:
Brooke and Breanna Bennett
Age 14
Women In Training, Inc. (WIT)
These twin sisters from Alabama are co-founders of Women In Training, Inc. (WIT), a youth empowerment nonprofit. The girls' 3-minute video captures their annual 5K fundraising race and highlights their passion for menstrual equity and menstrual education.
"We really enjoyed the filming, which took place in Montgomery, Alabama in October to coincide with our annual 5K race, Period Poverty Day, and International Day of the Girl. The weather is also perfect then. We spent two days filming. It was grueling, but fun!
We were scheduled to begin the filming around 6 o'clock in the morning at the WIT Second Annual 5K Race to End Poverty. PERIOD! When I (Brooke) heard the plan, I immediately told Mom, "You know Bree is going to make us late. Right?" Mom insisted that Bree is a responsible person and would wake up in time. I shrugged my shoulders and just said, "Alright." I know my twin sister better than anyone else does. While Bree absolutely LOVES running, she is NOTORIOUS for sleeping-in on those early morning race days. Sure enough, the film crew – and runners – arrived at the race site before us!
We filmed all along Dexter Avenue, the historic and powerful location we chose for the race. The crew filmed all of us racing past the place where Mrs. Rosa Parks refused to give up her bus seat to a white man. The crew also filmed us running by Dexter Avenue Baptist Church, where Dr. Martin Luther King Jr. preached from 1954 to 1960 and where he chaired the meeting that sparked the Montgomery Bus Boycott.
We also ran past the Alabama State Capitol where the 1965 Selma to Montgomery March for Voting Rights ended. The protestors walked for 54 miles, and most of the women wore high heel shoes to look proper!
After the race, we went to the Women in Training, Inc. office for filming our WIT Young Leaders having a discussion and packing WITKITS full of hygiene products that we distribute each month to girls, young women, and transgender and nonbinary youth in need."
Addy Barrett
Age 14
Gorilla Heroes
Addy founded Gorilla Heroes, which raises awareness and funds to protect endangered mountain gorillas. In her IYH @ Home video, Addy speaks about going virtual with her annual fundraising event during the pandemic. She also highlights the importance of inspiring and empowering young people to protect the environment.
"I remember laughing a lot when we were filming at home with my parents behind the camera! I can't always keep it together when being filmed so sometimes it took multiple takes for me to finish a thought. Part of me is grateful that I had to film the video in my house with just my mom because I wasn't nervous about it and I felt more comfortable.
It was so amazing to see the video come together in the end! It's such a wonderful representation of the work I was doing at the time. I hope other kids see it and are inspired to take action on their own passion projects!"
Michael Platt
Age 16
Michaels Desserts
Michael, founder of Michaels Desserts, bakes sweet treats for those in need and fundraises to address food insecurity. His video, filmed around Baltimore, Maryland, features his love of baking and his passion for feeding the hungry.
Michael's mother, Danita, offered these kind words recently after viewing Michael's IYH video for the first time:
"I just cannot say enough about how you all captured Michael's story and framed his efforts so succinctly.
Sometimes we're so close-up on things that we don't step far enough back to see it over a stretch of time. We just keep working and keep doing "the next thing" to support Michael as he reaches for his goals but it can be hard to switch perspectives on the growth when you are there for every millimeter.
What you all were able to communicate, to my eyes at least, was a story over a period of time that shows his growth and mission. It was really well done. Thank you for telling these young peoples' stories!"
Sascha Pakravan
Age 17
Words4
Sascha founded Words4 which promotes educational equity and provides reading resources that are accessible to all Hawaiians. Sascha's video is part of the IYH @ Home series. It highlights his passion for improving literacy rates in Hawaii and features footage he and his friend filmed at home.
"I filmed with my classmate and friend, Jonathan Wu, a photographer and avid filmmaker. We created a small set at his house and shot from different angles, which meant we had to alternate camera positions frequently.
One particularly funny moment was when we realized we had not started recording after an angle change, and we had to ultimately start over. It ended up working out for the best, though, because it gave us the chance to tweak things a bit. Also, in order to sync the video and audio, we needed to create an audible clapping sound at the beginning of every take, and that led to many funny bloopers as Jon and I would try to make the most creative clap sequences we could think of.
Jon was an indispensable help in this project and I greatly appreciate his assistance. He would give me behind-the-camera advice about where to look, where to position my chair, at what height my hand gestures should be, and when to raise or lower my speaking volume.
I love how the video turned out! It's beautiful and encapsulates everything as I imagined it would — even better, in fact. Having an IYH video out there in the world is really powerful, because it helps shed light on Hawaii's illiteracy crisis, an issue I care deeply about and have devoted my life to. IYH provides me a platform to candidly speak about this issue, offer my insight, and provide a call to action for other like-minded people."