BLOG
The Latest Barron Prize News
Launching the 2019 Barron Prize with Gratitude!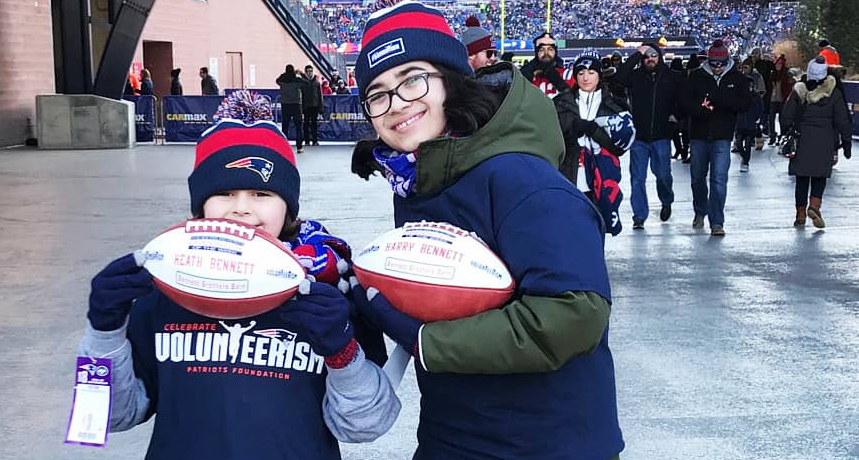 As we head into a new year of the Barron Prize, we're full of gratitude! We're grateful we'll again be awarding each of our winners $10,000 — double the prize amount of previous years. We're thankful for the continuing support of our
national partners
and for the recent addition of several new ones. And we so appreciate the ongoing strong media coverage of our winners' work, knowing those stories will inspire others to action.
We're also hugely grateful for our most recent batch of prize winners, who have continued to do so much good in the few months since we honored them. Some highlights:
Claire, whose Solar Makes Sense initiative has allowed for the installation of solar panels at two additional Bozeman, Montana schools
Alex, who donated 20% of his Barron Prize money to the organization that supported his childhood passion for competing in Science Fair
Kenzie, who helped feed so many during last fall's Hurricanes Florence and Michael — and then rebuilt her Make a Difference Food Pantry after it was damaged during the storms
Harry and Heath, who have raised an additional $15,000 since September to support pediatric cancer research – and who were recently celebrated as the New England Patriots' "Difference Makers of the Week"
Genevieve, who has launched new initiatives to protect Monarch butterflies in Quebec, following her family's move from California to Canada
Above all, we're grateful for each of the 445 young heroes we've honored over the years. Their huge hearts, smarts, and goodness are such gifts to us all and to the causes they've chosen. They represent what is right with the world and continue to inspire so many with their compassion, courage, and commitment.
We can't wait to celebrate a new batch of young heroes in the year ahead! If you're working to make a difference in the world, we hope you'll apply by our April 15th deadline.