BLOG
The Latest Barron Prize News
Service with a Summertime Twist!
Here in the heat of July, a number of our past winners are continuing to make a difference with projects that scream, "Summer!" From playgrounds to outdoor art, kids' camps to gardening, we love the summery slant to these winners' work. We recently caught up with a few of them to see what they're doing these days to help other people and our planet.
Watery Fun for an Accessible Playground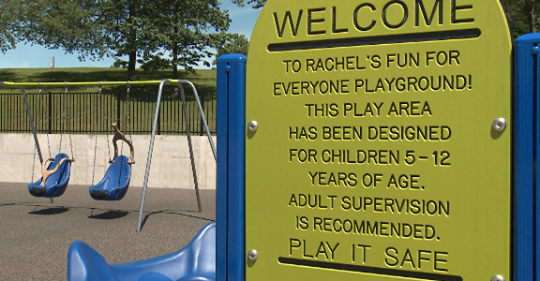 Rachel,
2016 winner
and founder of
Rachel's Fun for Everyone Playground
, is cooling things off by adding a splash pad for water play to her fully-accessible playground. Designed as a place where children of all abilities can play together, her playground opened in August 2017 after five years of fundraising to cover the $500,000 cost. Two years later, Rachel is working with city government and community groups to add a $300,000 splash pad. She will officially launch fundraising in September with her annual Autumn Daze 5K race.
Outdoor Art to Help Save our Oceans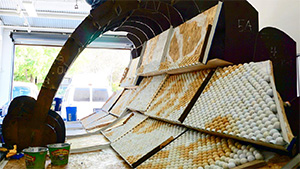 Alex and Jack,
2017 co-winners
and creators of
The Plastic Pick-Up
, are completing work on their Fore the Waves project, a massive sculpture that makes use of the 50,000 golf balls they've collected from the ocean floor near Pebble Beach Golf Course. Created in partnership with artist Ethan Estess, their interactive sculpture depicts a wave curling toward shore that people can stand under and touch. Using $15,000 raised through a GoFundMe campaign, the team is building a 28-foot trailer in order to take their sculpture on the road to outdoor festivals. "Our goal is to simply speak for our seas and to empower others to be the change in their community," says Alex. "We hope to use this sculpture as a turning point for the health of our local and global oceans."
Soccer Camp, Ugandan style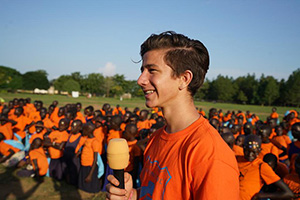 Ray,
2017 winner
and founder of
Ray United FC
, recently returned from Uganda where he hosted his fifth annual soccer and health camp for kids. He also hosted a group of his high school peers from Los Angeles as they toured the country and helped out at camp. Highlights included a visit to a traditional healer and an evening spent at the home of one of Ray's supporters, singing and sharing stories around a campfire. "The feelings I had that night were similar to those the first time I traveled to Uganda to pitch my soccer camp idea," says Ray. "I was reminded of why I started this organization in the first place: to show the world no matter where we come from, we are capable of connecting and loving each other."
Growing and Donating Veggies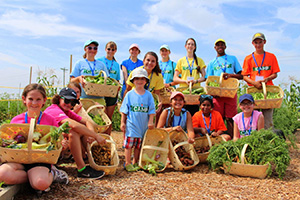 Katie, 2009 winner and founder of
Katie's Krops
, continues to grow and donate heaps of vegetables — and to inspire others to do the same. With humble beginnings as a backyard veggie patch, Katie's Krops now supports a network of 100 gardens across the country. In 2018, the gardens produced nearly 40,000 pounds of produce for people in need. Katie also continues to host community dinners, first inspired as a 9-year-old when she grew a 40-pound cabbage that helped feed nearly 300 people at the local soup kitchen. A team of her volunteers recently harvested from her gardens at churches and schools in the low country of South Carolina to prepare healthy meals for dozens of families. At another recent dinner, guests feasted on a garden-fresh meal and then chose some summertime reading from hundreds of free books there for the taking.