BLOG
The latest Barron Prize News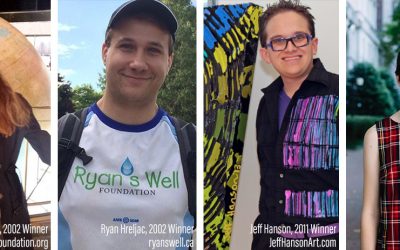 We love staying in touch with our prize winners and are inspired by the good work they continue to do in the world. We recently caught up with a few of them and have highlighted here some of the great things they're doing these days. Kudos to our winners, past and present, who continue to demonstrate what it looks like to live lives of courage, compassion, and hope!
read more ABOUT US
The Gloria Barron Prize for Young Heroes celebrates inspiring, public-spirited young people from diverse backgrounds all across North America. Each year, the Barron Prize honors 25 outstanding young leaders ages 8 to 18 who have made a significant positive difference to people and the environment.
WE'D LOVE TO HEAR FROM YOU!
Media inquiries and other questions:
Barbara Ann Richman
Executive Director
Questions about the online application:
WE'D LOVE TO HEAR FROM YOU!
Media inquiries and other questions:
Barbara Ann Richman
Executive Director
Questions about the online application:
Terms of Use | © Thomas A Barron, LLC
Gloria Barron Prize for Young Heroes | P.O. Box 1470 | Boulder, CO 80306
Terms of Use | © Thomas A Barron, LLC
Gloria Barron Prize for Young Heroes
P.O. Box 1470
Boulder, CO 80306